13 000 Volts
À L'Origine Collection
YMER&MALTA / Cédric Ragot
2009
13 000 Volts lamp draws the contours of the human brain and invites us on a light-filled journey to the centre of our emotions. The shape is sculptural, 13 000 Volts transforms light into matter and pays homage to the intelligence that lights up humanity.
Neon tubes
Black base, red light
W.36.5 × W.25 x H.50 cm
Limited edition of 12 pieces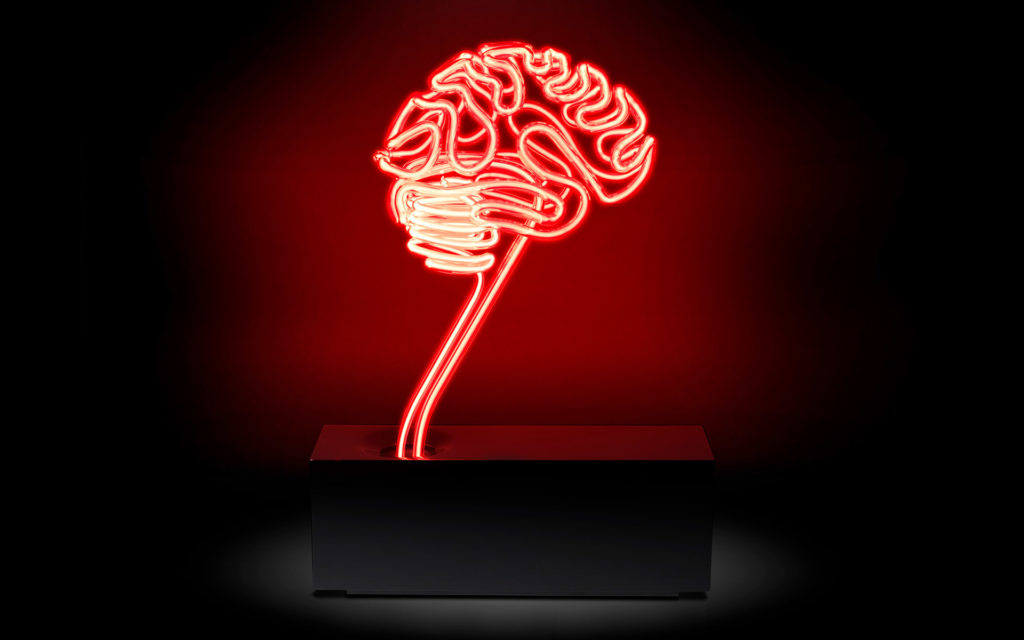 13 000 Volts is from the collection :
---
À L'ORIGINE
These pieces designed exclusively with Cédric Ragot tell the story of the beginning of YMER& MALTA.
This collection was born from a vision where creative virtuosity dialogues with industrial reality. À l'origine has a dreamlike, sensitive dimension that transcends the function of the object. Its purity and originality make it a strong, memorable collection at the frontiers of contemporary art.
---
Other pieces of the collection :
À L'ORIGINE
---
---
Other collections
---