Gravity
À L'Origine Collection
YMER&MALTA / Cédric Ragot
2009
This ceiling lamp is freed from the yoke of gravity, experiences levitation, overcomes by the void… something weighs on us and the fascination with balance frees us.
Aluminium chassis, CP aviation frame, LEDs
Wood species: on request, varnish ultra matt
W.106 × W.4.5 x H.9 cm
Limited edition of 12 pieces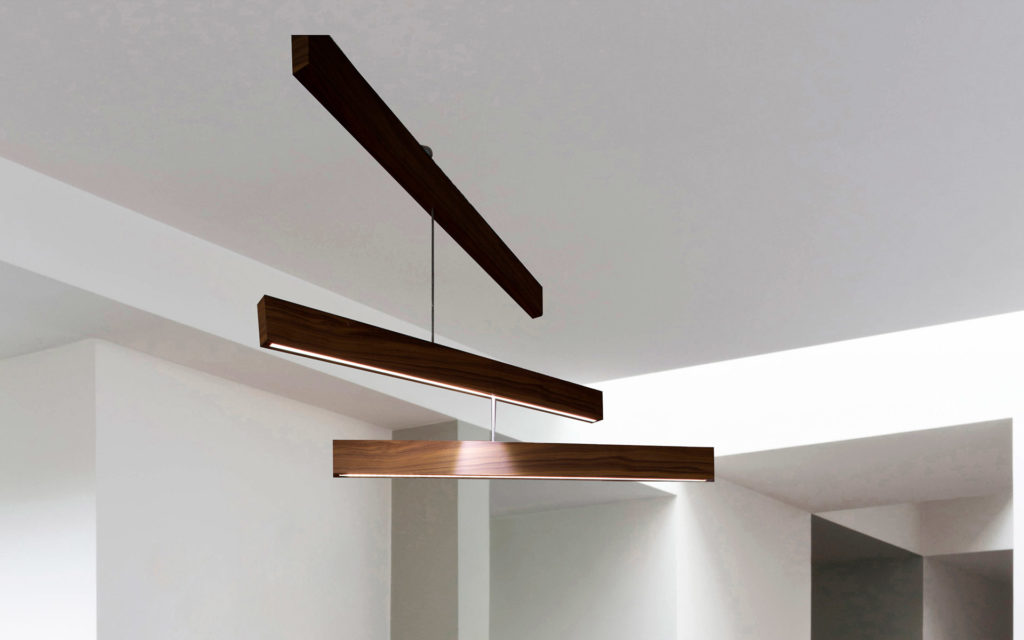 Gravity is from the collection :
---
À L'ORIGINE
These pieces designed exclusively with Cédric Ragot tell the story of the beginning of YMER& MALTA.
This collection was born from a vision where creative virtuosity dialogues with industrial reality. À l'origine has a dreamlike, sensitive dimension that transcends the function of the object. Its purity and originality make it a strong, memorable collection at the frontiers of contemporary art.
---
Other pieces of the collection :
À L'ORIGINE
---
---
Other collections
---