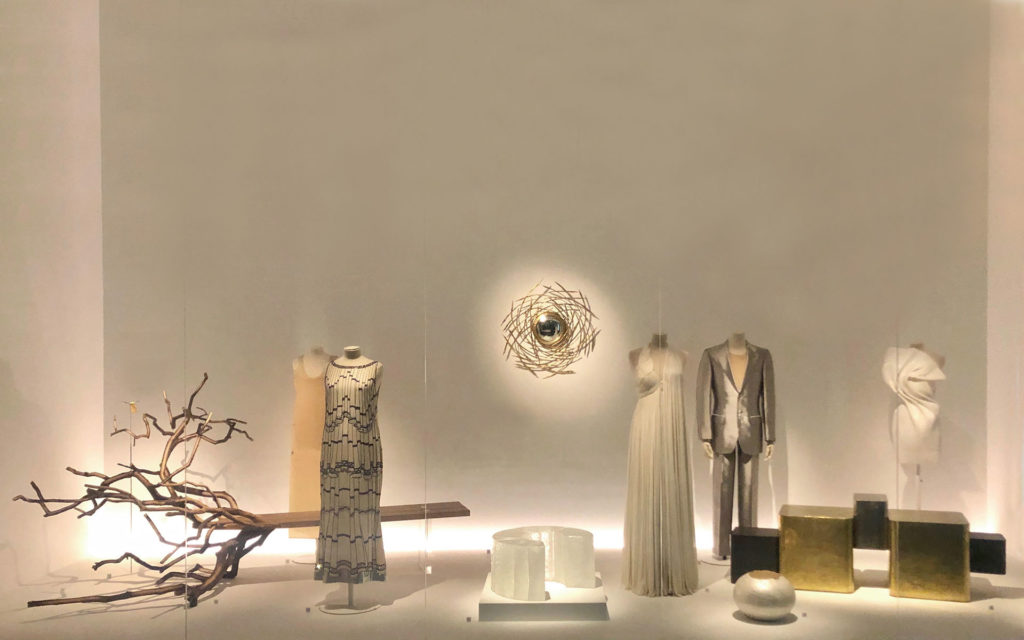 10,000 Years of Luxury
The fruit of a collaboration between Valérie Maltaverne, founder of the YMER&MALTA studio, and designer Benjamin Graindorge, the Fallen Tree bench explores the relationship between humans and nature. The concept of time is evoked in the fall of the tree. How many years until the tree reaches even the roots of the sky? How many hours to reduce it to planks? How many days before it is reborn in a new form? How long a wait before someone comes to sit upon it and meditate, ad infinitum, on the cycle of life?
In fallenTree those goals have been achieved. YMER&MALTA and Graindorge have assembled before and after, the natural and the artificial. Here, in this highly engaged work, the two designers demonstrate and explore the omnipotence of humans over their environment. They invite the user to contemplate and celebrate the luxury of a nature still alive, a nature now so vulnerable in the face of passing time.
Cloé Pitiot
Co-Curator of the 10,000 Years of Luxury exhibition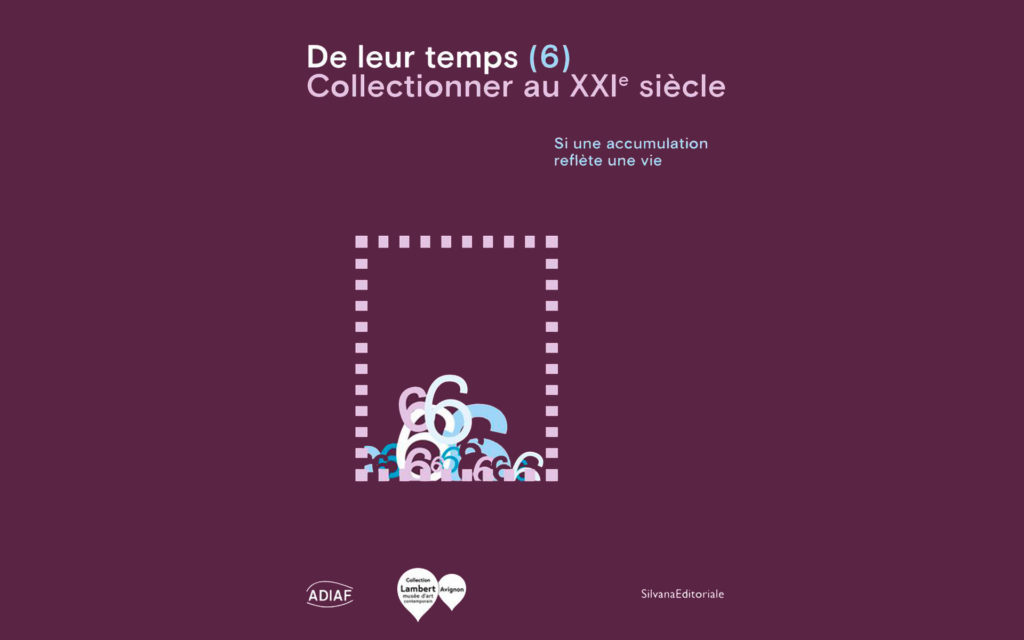 De leur temps (6) - Collectionner au XXIe siècle
I live surrounded by Sylvain Rieu-Piquet's work of art for several years. The complexity of the work and the poetry of the drawing invite us to constantly renew our contemplation. The shapes, constructed on layers of mylar , reveal themselves in a slow, progressive way, like the long time necessary to realize the drawing. To me it is as if the drawing had grown naturally. I am attracted to this extreme precision, between an abstract and vegetal imagination.
Valérie Maltaverne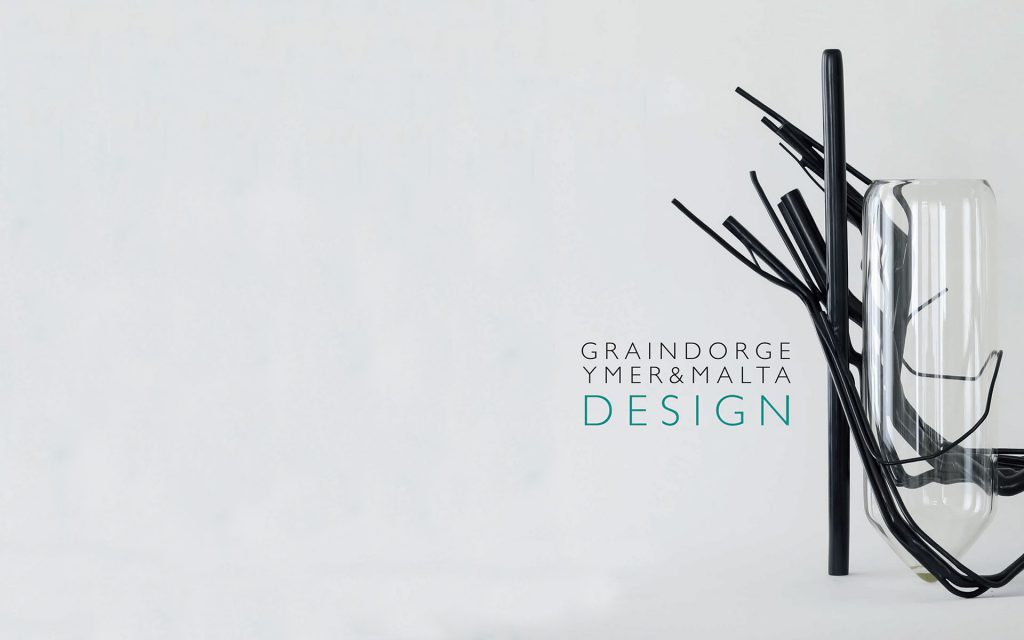 YMER&MALTA / BENJAMIN GRAINDORGE
Together, Valérie Maltaverne and Benjamin Graindorge assemble their constellations of ideas. For ten years they have been inventing new creative processes, in which design, subject matter, materials, techniques, and technological innovations come together. Through their collaboration these two creators, as shy as they are bold, have together formed a vast creative heritage, a unique abstract vocabulary of shapes and techniques, landscapes and journeys. Their intellectual and artistic intimacy is expressed through words, lines, and emotions.
Benjamin Graindorge and YMER&MALTA represent an encounter, a new terrain in the world of contemporary design, an intimate landscape in search of the impossible accuracy of words, a landscape in the making.
Cloé Pitiot
Curator of the Design Department of the Musée National d'Art Moderne
Centre Pompidou, Paris
Catalogue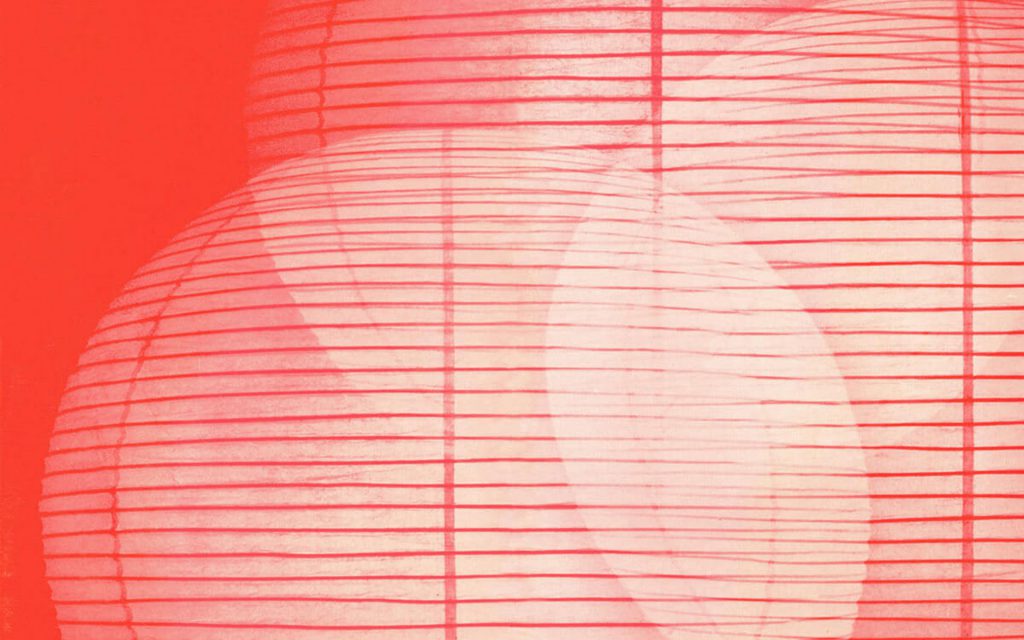 AKARI UNFOLDED : A COLLECTION BY YMER&MALTA
New York / US
2018 / 2019
"The present project, YMER&MALTA's first to reach outside French craft, came out of a 2016 visit to The Noguchi Museum during which Valerie Maltaverne decided to apply her model to Akari. The challenge was to see whether she might, treating Akari as the tradition, extend its fundamental alchemies into the future.
Ultimately, YMER&MALTA's modest plan to produce five designs with Akari principles developed into a massively complex international collaboration with five designers, and artisans in more than 20 different disciplines. Overcoming many technical hurdles, they pushed linen, metal, resin, Plexiglas, concrete, and paper in new directions and produced twenty-six light fixtures — which now join the radiant, ever-expanding legacy of Noguchi's Akari."
Dakin Hart, Senior Curator, The Noguchi Museum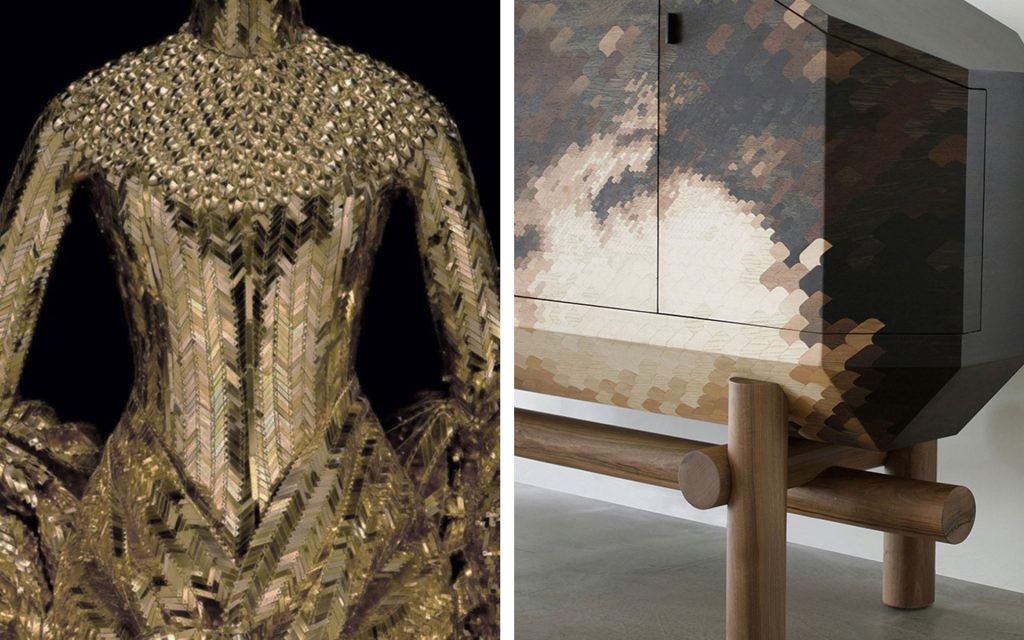 FROM FASHION TO DESIGN, IS THERE A FRENCH TOUCH ?
Le French Design - ICFF / VIA
New-York / US
2018
Valérie Maltaverne gave a presentation highlighting the parallels between YMER&MALTA and the work methods of French Haute-Couture houses, acknowledging how much of our French heritage is present in the creations of her design studio.
A long and meticulous working process, involving precious materials and traditional savoir-faire as well as innovative technologies, unite both professions as they seek to reach a level of excellence that transforms their production into works of art.
Just as a maison Haute Couture, YMER&MALTA customises pieces from its collections and also creates unique pieces according to its clients special demands.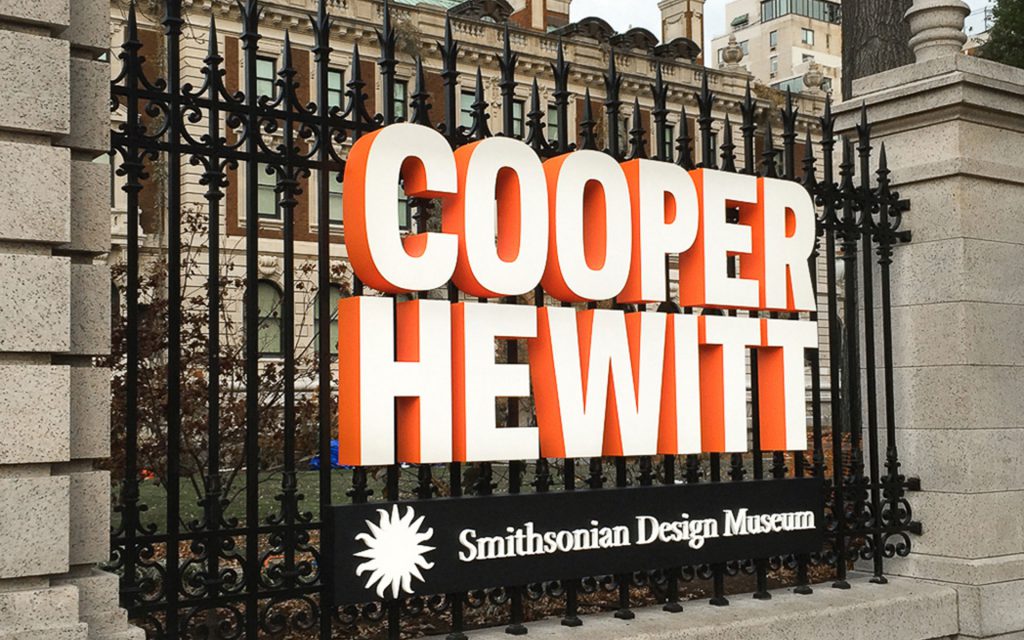 OUI DESIGN
Valérie Maltaverne, artistic director at YMER&MALTA, gave a presentation at the Cooper Hewitt Smithsonian Design Museum about the philosophy and methods of the studio and presented her latest collection Marquetry : Sleeping Beauty.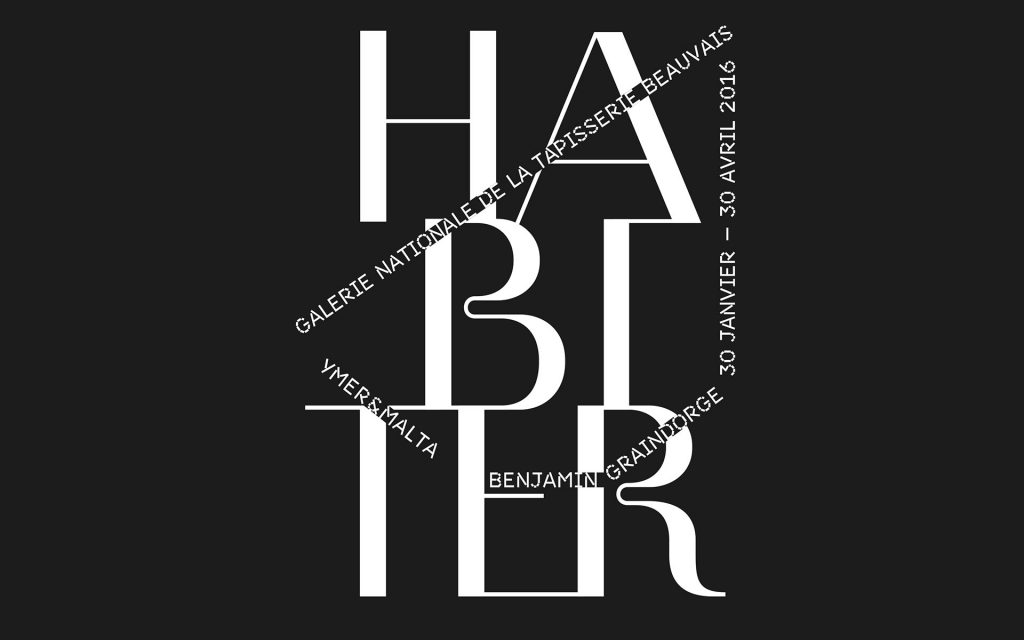 HABITER
The first solo exhibition devoted to the collaborative work between the design studio YMER&MALTA and Benjamin Graindorge in an institutional cultural venue, "Habiter" presents fifteen pieces edited and produced by YMER&MALTA, between 2009 and 2016. These include two unpublished creations unveiled on the occasion of the exhibition, one of them acquired by the city of Beauvais for its collection.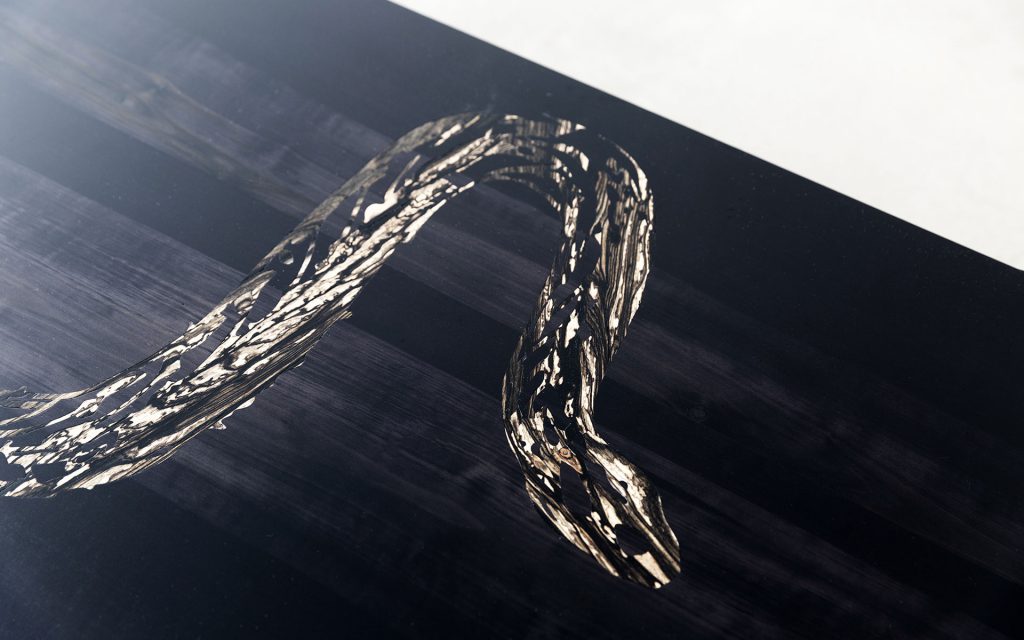 MARQUETRY: SLEEPING BEAUTY
YMER&MALTA
Paris / France
2014
YMER&MALTA worked on a technique belonging to the grand tradition of French craftsmanship, marquetry.
It is not a question of creating or recreating 18th century masterpieces, or just creating contemporary motifs in marquetry, but rather of proposing a new and legitimate approach to an artisanal mode of expression, which goes beyond the restoration or the copying of old.
Given the complexity of the subject; the dialogue between the studio and the artisan has been one of the keys to the success of this unique company.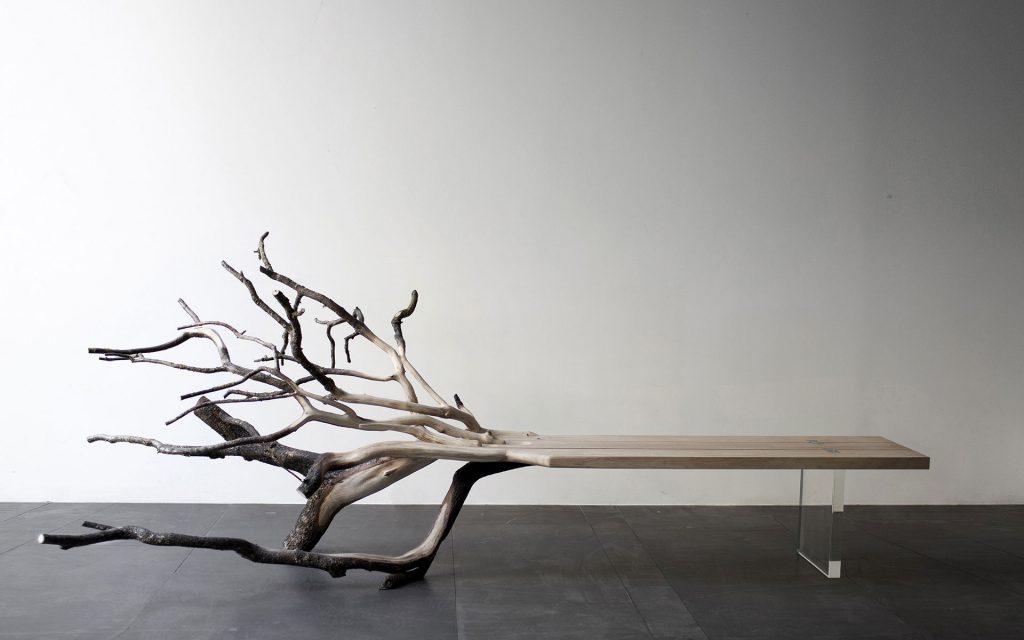 HISTOIRE D'ARBRES / TREE STORIES
The aim of this exhibition was to explore the fascination for vegetation and the ambiguity of man's relationship with the forest through art works by Eva Jospin, Frédérique Morrel, Arthur Aillaud and YMER&MALTA/Benjamin Graindorge.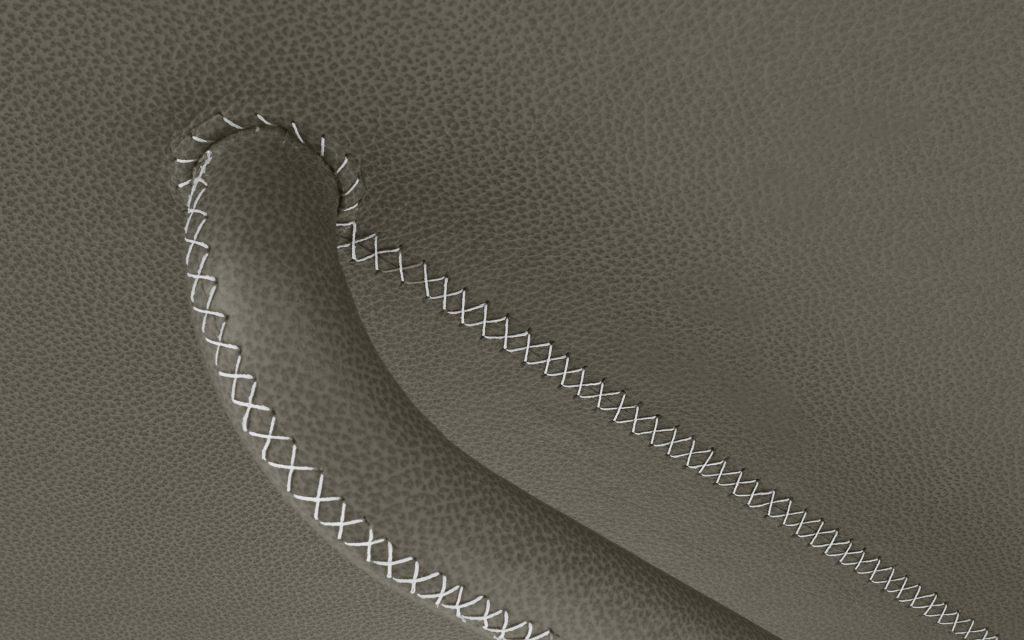 SKIN DEEP
YMER&MALTA
Paris / France
2012
Skin deep is the third exhibition presented by YMER&MALTA in 2012.
Inseparable from the world of the "art of living", leather is a natural but luxurious material. Symbolizing strength and power, it is nonetheless soft and sensual.
Playing on the sensations and contrasts of textures, colors, grains, but also soft and hard, YMER&MALTA has explored the full potential of this material.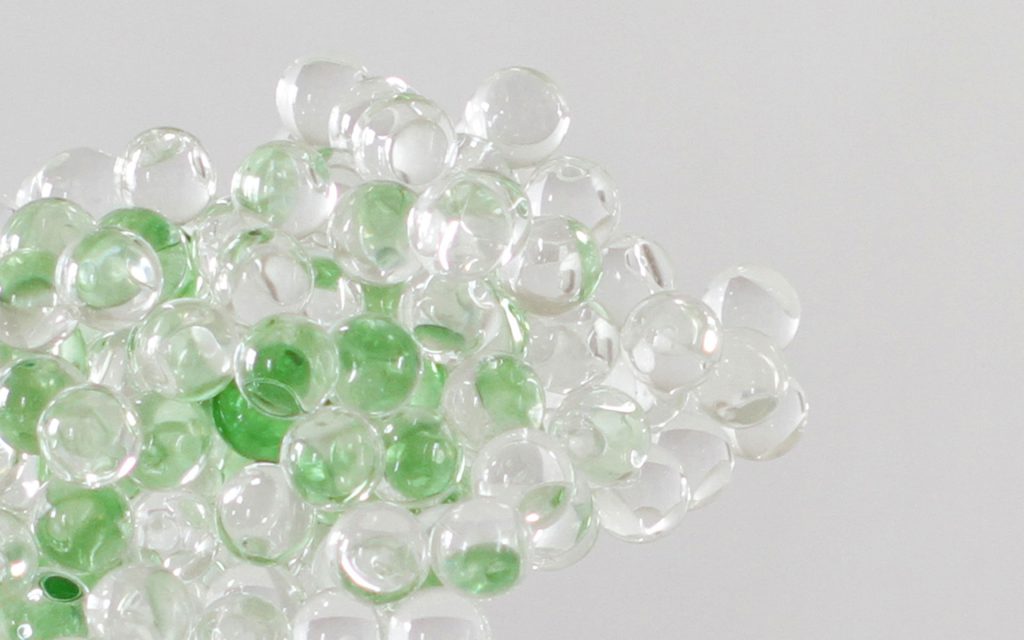 MORNING MIST
YMER&MALTA
Paris / France
2011
MorningMist is the first exclusive exhibition of Valérie Maltaverne's collaborative work with French designer Benjamin Graindorge at YMER&MALTA.
For each piece, it was necessary to address technical challenges, and maintain a level of excellence without betraying the original intention. This challenge was rewarded by the inclusion of several pieces in prestigious public collections as the Musée des Arts Decoratifs and the Centre Georges Pompidou.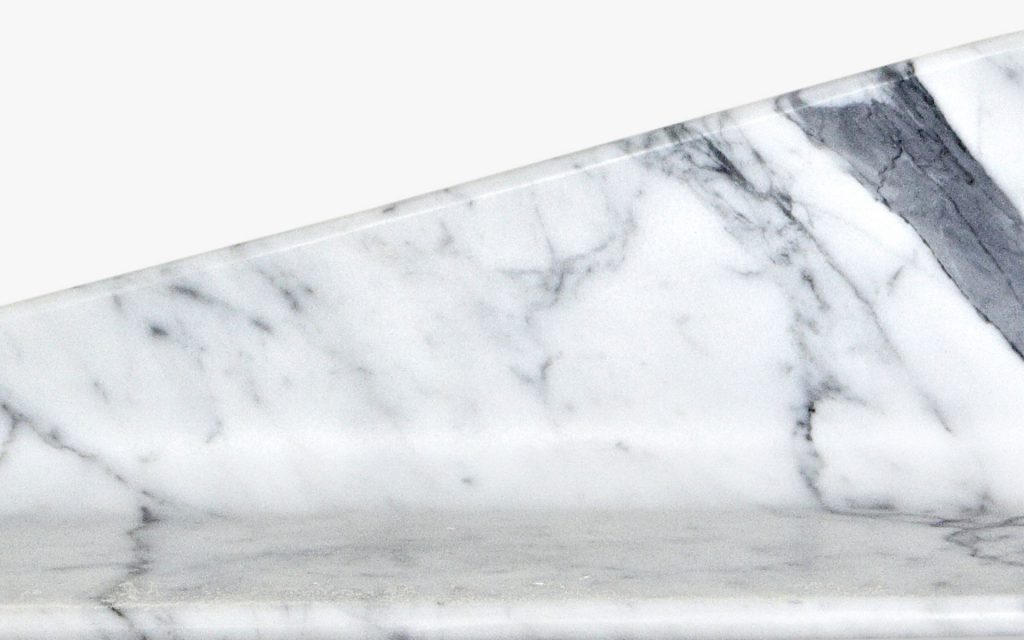 FEATHER LIGHT MARBLE
YMER&MALTA
Paris / France
2010
Feather Light Marble is the first show of YMER&MALTA, presented in 2010.
Embodying the founding values of YMER&MALTA studio – innovation, elegance, timelessness – the exhibition is also a design manifesto.
Feather Light Marble uses the best artisans in marble, but also the most advanced digital technology. This leads to soft, light curves, undulating hard stone that does away with the usual clichés.
Several pieces from this collection were acquired by the CNAP (Centre Nationale des Arts Plastiques).