betweenShadows
Déclinaisons
YMER&MALTA / Benjamin Graindorge
2021
The candle-holders betweenShadows are alcoves covered in a layer of Limoges porcelain bisque.
The S and M sizes are a variation of the large size of the Morning Mist collection.
betweenShadows exists in two versions, horizontal and vertical, each in small or medium size. This photophore-sculpture can be used both indoors and outdoors with tea lights.
S Vertical
H.9,5 x L.11 x D.22 cm
S Horizontal
H.14,5 x L.9,5 x D.17 cm
M Vertical
H.13 x L.14 x D.31 cm
M Horizontal
H.21 x L.12,5 x D.23 cm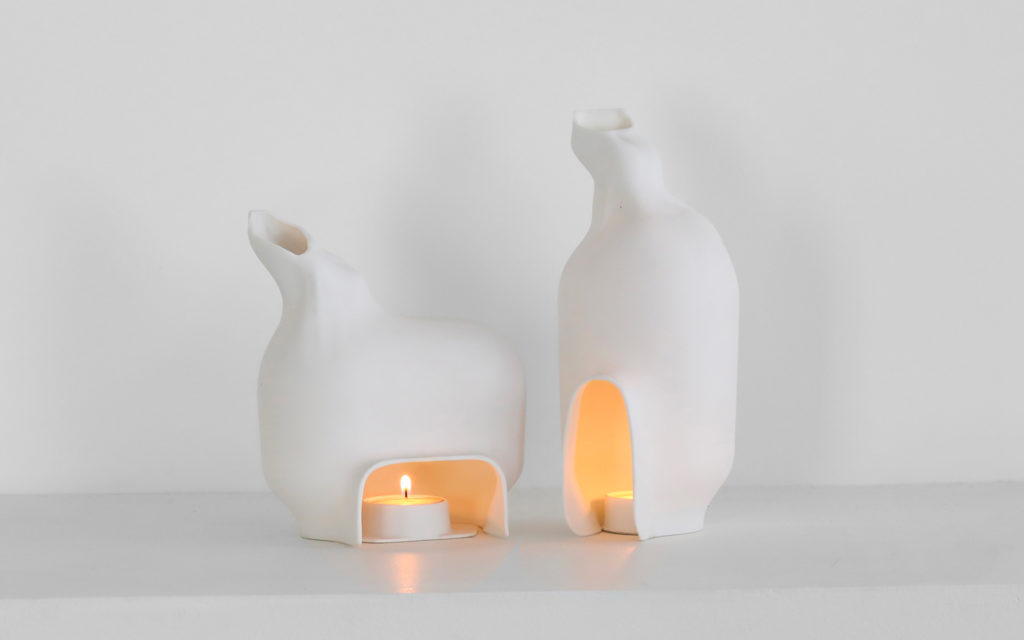 betweenShadows is from the collection :
---
---
Other pieces of the same type :
Cups and vases
---
---
Other typologies
---