Fold
Illusions Collection
YMER&MALTA / Normal Studio
2010
Fold is a mirror that doesn't exactly fulfil its expected function to objectively reflect what it sees. In fact, made of a sheet of mirror-polished stainless steel, it multiplies the reflections, giving reality a relative and multiple visions. It allows both illusions and light to be diffracted.
Shiny polished and pleated steel
W.100 x H.60 cm
Limited edition of 12 pieces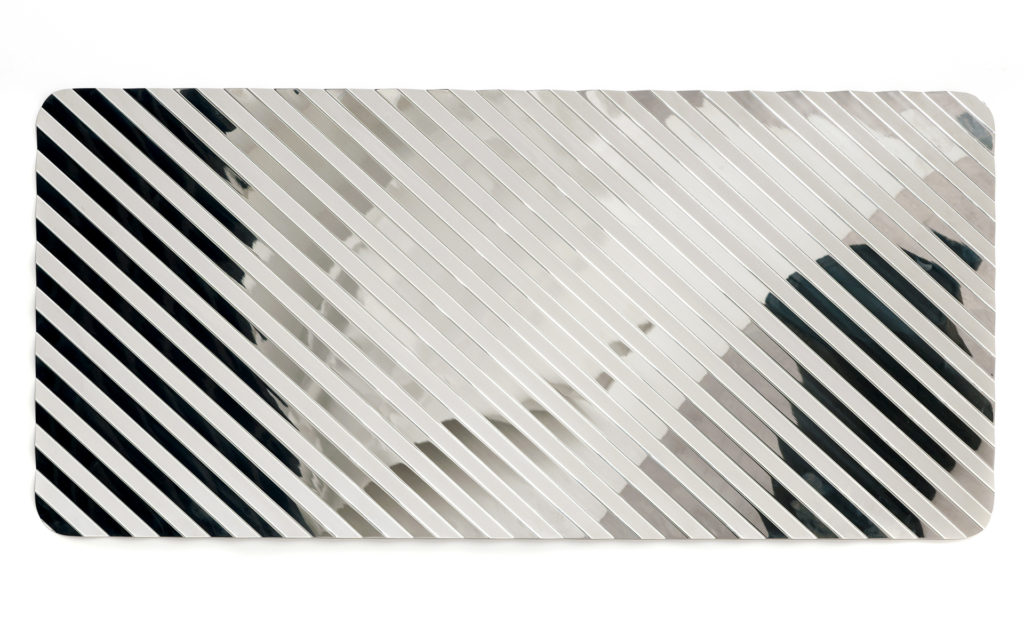 Fold is from the collection :
---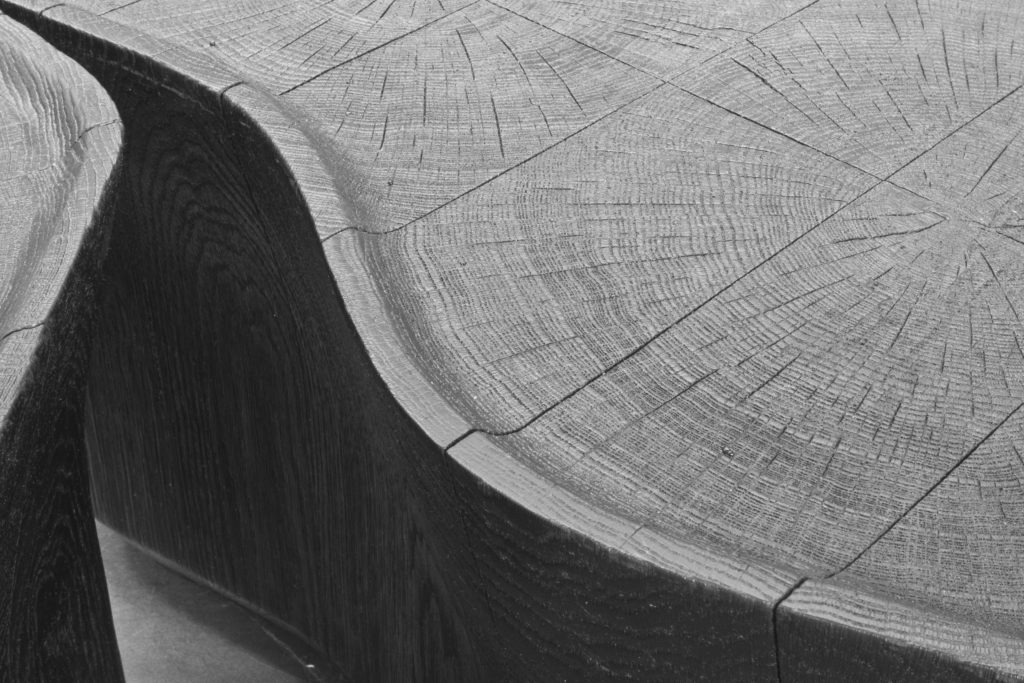 ILLUSIONS
Illusions is comprised of four pieces – two coffee tables, a cabinet and a mirror – the subtlety of which is not necessarily visible at first glance. Illusions acts like a sensorial and cognitive stimulus in the way it plays with optics, materials and perspectives that propose a new reality to the spectator.
---
Other pieces of the collection :
ILLUSIONS
---
---
Other collections
---