Polaire
Déclinaisons Collection
YMER&MALTA / Kenza Drancourt
2021
Polaire is an adaptation of the Paysage Polaire console
Valérie came back from a trip to Sri Lanka with the image of a landscape reflected in a lake stuck in her head.
Both a console and a mirror, this piece captures the environment where it is installed through a play of reflections and mirroring.
The magical reflection comes from the slightly curved shape of the polished aluminium mirror structure. This simple and clean hand-shaped dome made out of aluminium sheet is the result of a precise and complex production process.
Polished Aluminium
L.160 x W.116 x H.35cm
Numbered Edition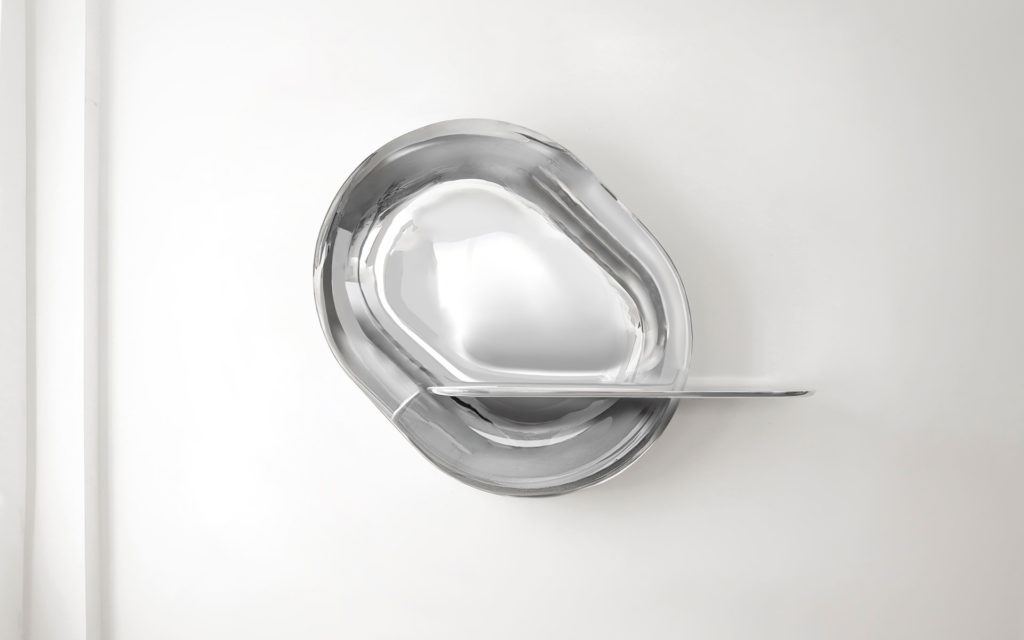 Polaire is from the collection :
---
---
Other pieces of the same type :
Wall Compositions
---
---
Other typologies
---