Disamare
Marbre Poids Plume Collection
YMER&MALTA / Cédric Ragot
2010
Slimming down to the absolute limit, relying on the endurance of the block. Disamare is a daring attempt to make marble float on a wall. Three shelves that create the illusion of a curved marble plaque.
White marble from Carrara or black marble from Marquina
S: H.18 × L.60 × D.20 cm
M: H.26 × L.90 × D.20 cm
L: H.34 × L.120 x D.20 cm
Limited edition of 12 pieces per colour
Acquired by the CNAP (Centre Nationale des Arts Plastiques)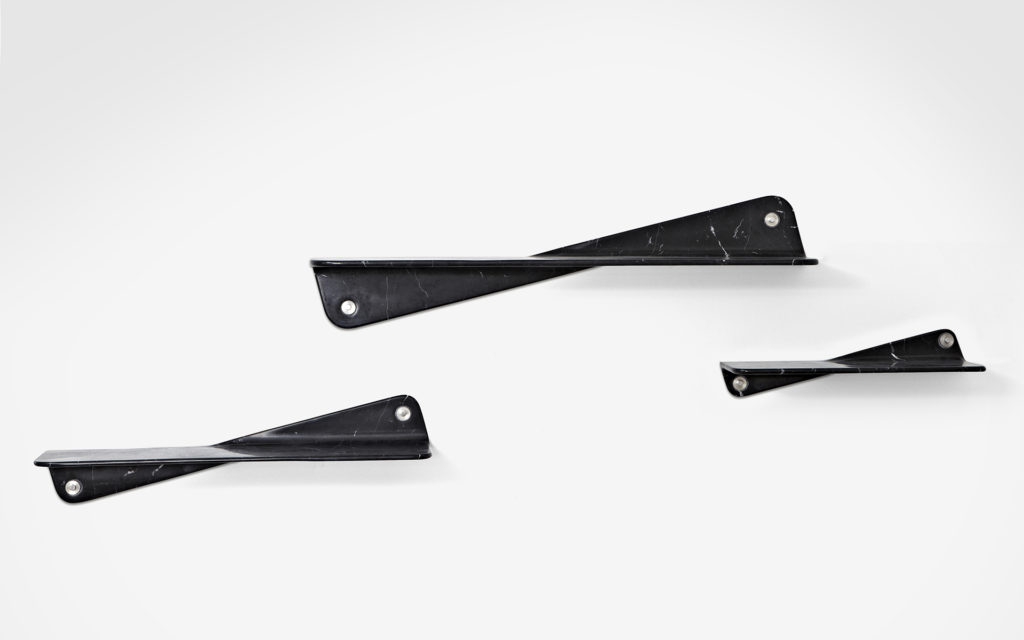 Disamare is from the collection :
---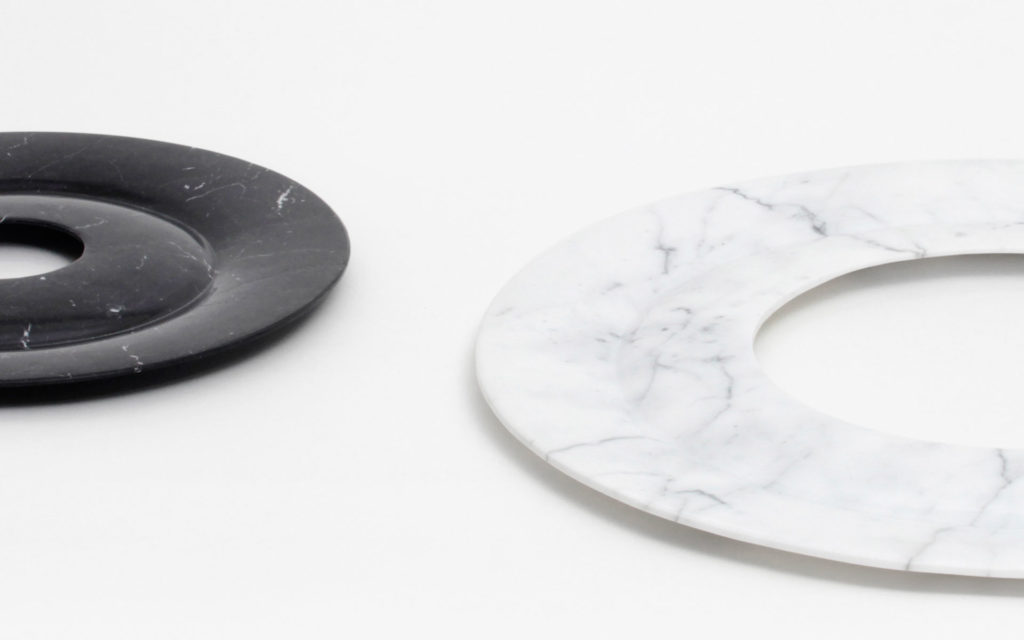 MARBRE POIDS PLUME
Marbre Poids Plume expresses the inconceivable, creating light objects made from marble.
Marble is ultra-resistant and, as a result, was refined to the extreme. Airy, sensual, light, delicate, it loses none of its density. Marbre Poids Plume proposes stark lines that surprise and move us.
A new poetic reality emanates from the pieces.
---
Other pieces of the collection :
MARBRE POIDS PLUME
---
---
Other collections
---