Noticed by museums and cultural institutions, Valérie Maltaverne turned her YMER&MALTA studio into a pioneer of modernisation and renovation of French savoir-faires. Behind these accomplishments, the founder's personality is revealed as in a shadow puppet show.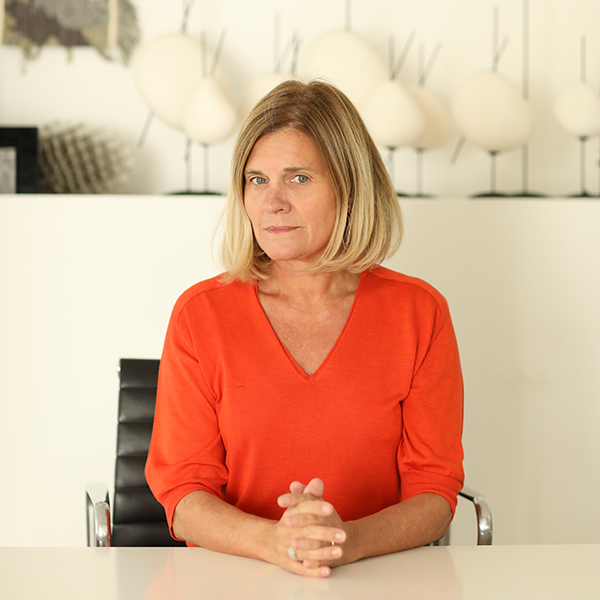 Valérie Maltaverne, from cinema to artistic craft
Valérie Maltaverne's original eye was already inspired by everything supernatural and dreamlike, when, a few years ago, she invited 26 great names from the comics world to shake up the outdated world of fairy tales… with great insight. Led by the producer, the boisterous artists rushed into something they would not have dared doing alone. Suddenly, yesterday's fairy tales were plunged into the 20th century, only to emerge revivified and ready to last for several more years. This creation got her in 1994 the award for the best animated series at the Cartoon Forum and one nomination at the Emmy Awards.
Looking back, these were as many favourable presages promising the best for French savoir-faires. Adding to the equation the project of renovating her house was enough for Valérie Maltaverne to be caught up in a new expression field, without putting aside what defines her very nature: motion put into light. By discovering architectural drawing and the possibilities offered by 3D printing, a will was born: the will to drag out this architectural practice into the heart of the home, in the shape of exceptional furniture. Pieces of furniture that are very French, sophisticated, audacious and easy to live with.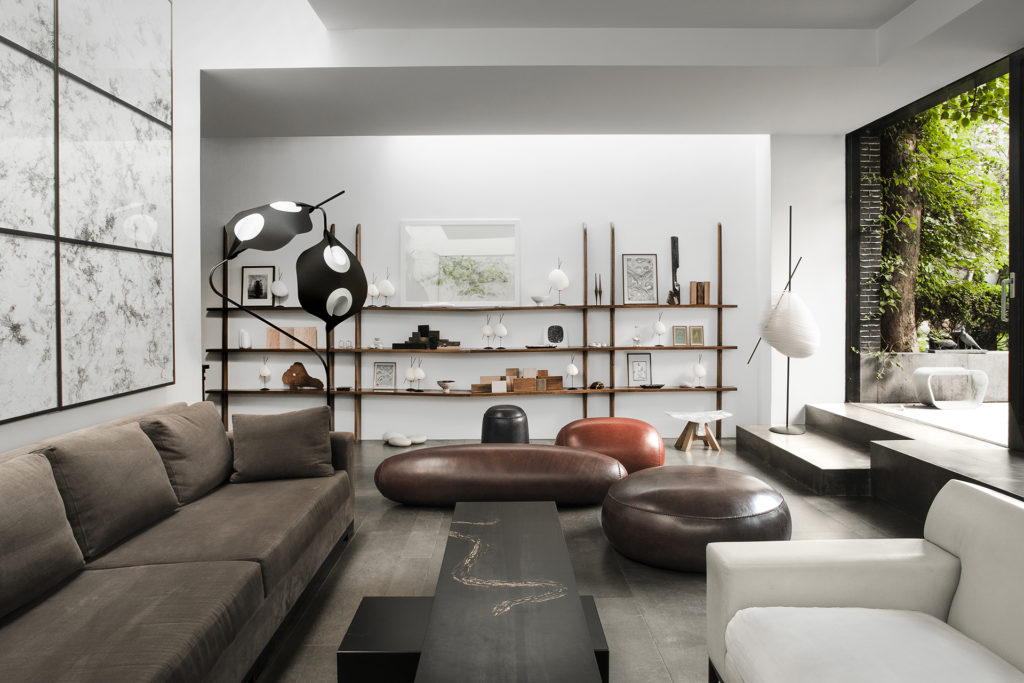 The enterprise is Herculean, persistence only is not going to be enough: talents must be discovered, personality riches must be detected in the blink on an eye. Valérie Maltaverne summons her experience in cinema and her ease to built up and lead teams. Now, it is not only the virtuosity of actors and technicians she puts into light: it is now her role to make designers 'perform well', also hers to push back the limits of the craftsmen. 
Patiently, she calls together the best talents for each collection and devises a project with them, with an attentive and creative dialogue. Her way of working, the only one of its kind, functions well and is the reflect of her personality: up front and determined. Valérie Maltaverne listens to lead better toward the aim of the studio: to reach perfection, no matter how long it must take. To achieve this, all commercial pressures are swept aside, making YMER&MALTA an exception in the field of design. By preferring the discretion specific to prestigious houses and word-of-mouth, making the reputation of the best establishments, Valérie Maltaverne maintains a unique and singular personality, already widely recognized and awarded for her work in favor of the development, valorisation and influence of French savoir- faires and artistic crafts.
Thanks to her leading qualities, she galvanises and urges designers and craftsmen to persevere, to go beyond their knowledge and out of their comfort zone. Her persistence is catching, and every one ends up grown, stronger and enriched with an experience that often remains in a career. 
By starting from the sketch, and not from the technical possibilities of the realization, she presumes and bets on the innovation abilities of the craftsmen. The best ones are called upon, the most devoted to their practice, the most patient ones, the most convinced by the yet unknown possibilities of their craft.
With every new project, it is asserted and repeated that no aesthetic compromise will be tolerated, and that the French savoir-faire are able to break new ground. And, until today, no craft has prove Valérie Maltaverne wrong.
The luxury of French craft in everyday life
For more than ten years, Valérie Maltaverne's house became YMER&MALTA showroom. She daily lives among pieces of exception, created by the studio, and it seems that she has breathed her own personality into them. And, in every room of her enveloping home, the creations of the different collections stand alongside each other in harmony. You come inside YMER&MALTA as you come back home after a few days away in nature quietness, soothed but not disorientated.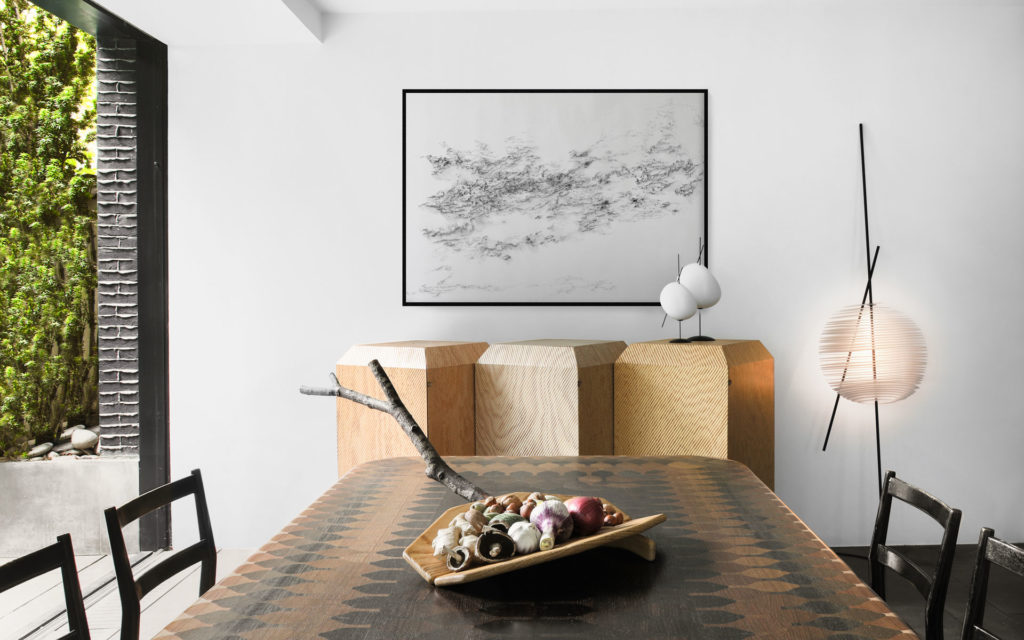 An other personality trait, discreet, is revealed. A cheerful gentleness, a sophisticated spontaneity, which both naturally guide the choice of materials for her furniture, her lamps and objects. A deep assimilation to nature can be perceived in the range of materials used: only the most beautiful ones and of the best quality are chosen. From these materials, the studio's creations appear as obvious, as if they have always existed, as if Nature itself had created them.
Custom-made French luxury
The same will animates the custom-made creations that are thought as a natural emanation, as the soft extension of the patron's personality. Thanks to her long term collaboration with art craftsmen, Valérie Maltaverne works with them with unspoken understanding of the essence of YMER&MALTA and thus satisfies every project's demands, every desire's outline. By turning to high technical skills for its custom-made creations, the studio claims an identity steeped in French luxury and innovations, initiated by Valérie Maltaverne and developed by art craftsmen.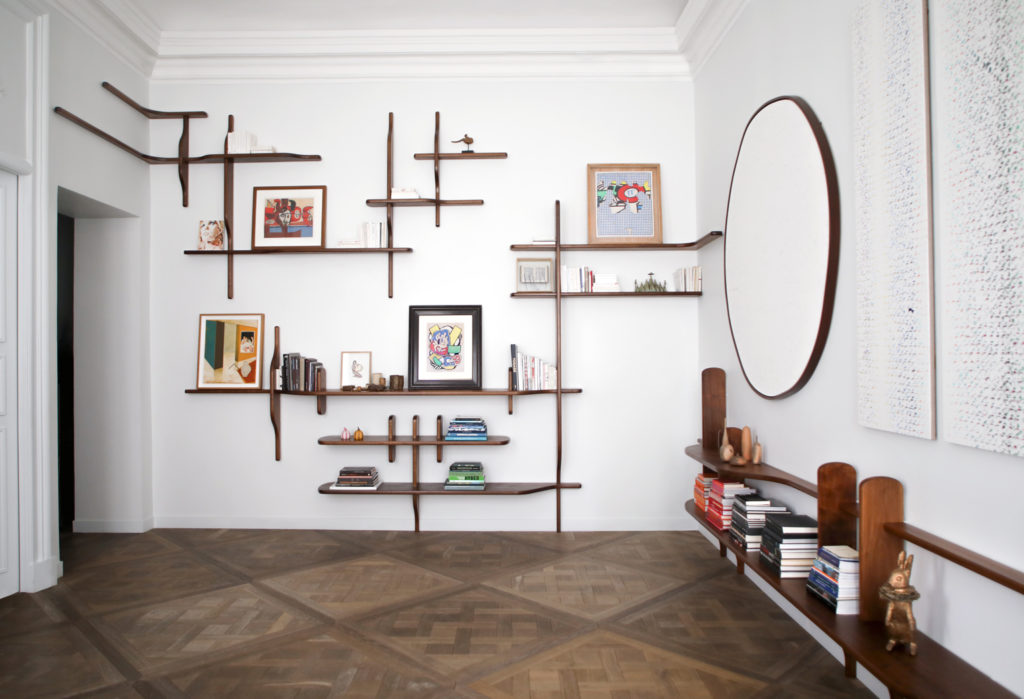 Because of her unique eye on talent and on the history of French design, Valérie Maltaverne was invited to exhibit some of YMER&MALTA's creations in several museums, in France and abroad. In 2016, 'La Belle Endormie: Revisited Marquetry' collection was displayed at the Cooper Hewitt Museum in New York. In 2018 and 2019, The Noguchi Museum orders and displays the lamps from the Akari Unfolded collection, a tribute to the sculptor and artist Isamu Noguchi. In 2022, the Villa Albertine acquires and exhibits the poetic bench fallenTree.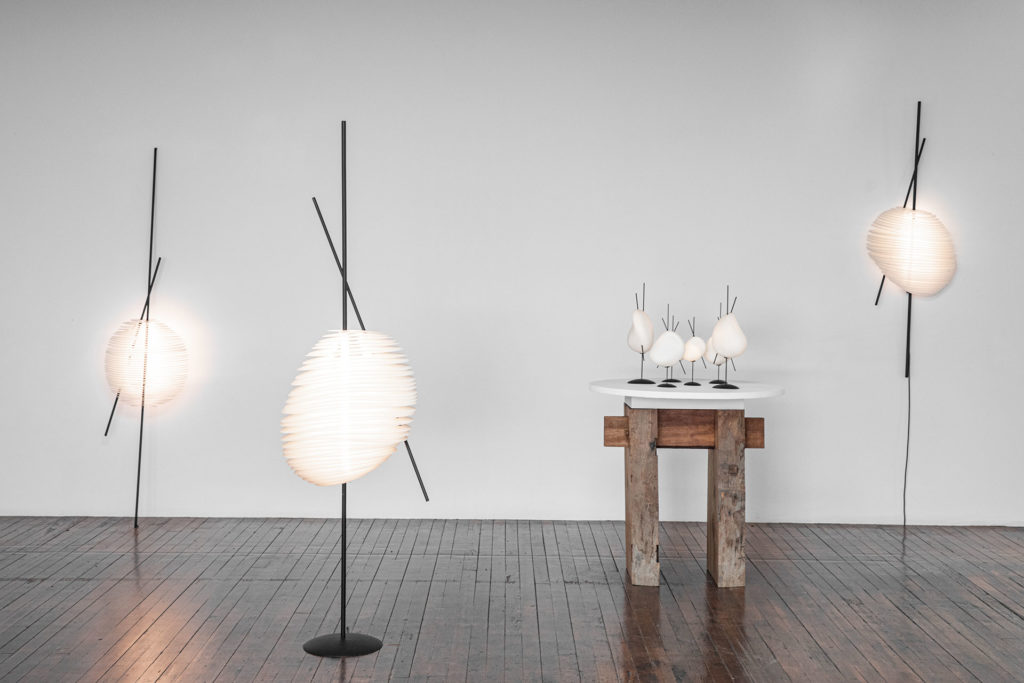 At the same time, her exhibitions came one after another in France: at the Museum of decorative Art in Paris, at the Cartier Foundation, in Marseille or also in Beauvais. The historical centre of production of the Aubusson tapestries called on her to renovate needle and weaving craft: a mighty challenge. After five years of work, seven pieces were created and widely praised by the critics and the art world.
As an acknowledgement of her considerable work and her commitment to French art savoir-faire, Valérie Maltaverne was appointed "Chevalier des Arts et des Lettres" in 2020, by the French minister of culture, Franck Riester. The minister paid tribute to the considerable influence of YMER&MALTA founder on the future of French design in the 21st century. An acknowledgement that recognizes the committed stance of the studio: taking the time to refine each gesture to reach what makes the signature and the excellence of art. YMER&MALTA puts back at the heart of French art what has always singled it out: luxury as a living heritage, full of centuries of history and in perpetual motion.
Extract of Frack Riester's (French Minister of Culture) speech during Valérie Maltaverne's Chevalier de l'ordre des Arts et des Lettres award ceremony :
« Taking her time : this is one of Valérie's essential requirements. It translates her radical choice of refusing shortcuts or any tricks in her search for perfection. For Valérie, creation has always been a starting point, a challenge. Using her intuition as her only guide, she takes the side roads without ever forcing herself to abide by the trends of the moment. »