cloudInChest
La Belle Endormie : La Marqueterie Revisitée Collection
YMER&MALTA / Benjamin Graindorge
2014
The cloudInChest cabinet is composed of almost three thousand hand cut pieces of wood from sixteen different species, that cover a shape cut like a diamond. A moving, pixelated cloud appears to take us on a journey.
This piece was presented at the Musée Quadrilatère in Beauvais, at the Musée des Arts Décoratifs, de la Faïence et de la Mode in Marseille and is currently featured at the permanent collection Musée des Arts Décoratifs de Paris.
Marquetry – 16 wood types
H.120 x L.180 x D.50 cm
Limited edition of 12 pieces
Acquired by the Musée des Arts Décoratifs de Paris
cloudInChest is from the collection :
---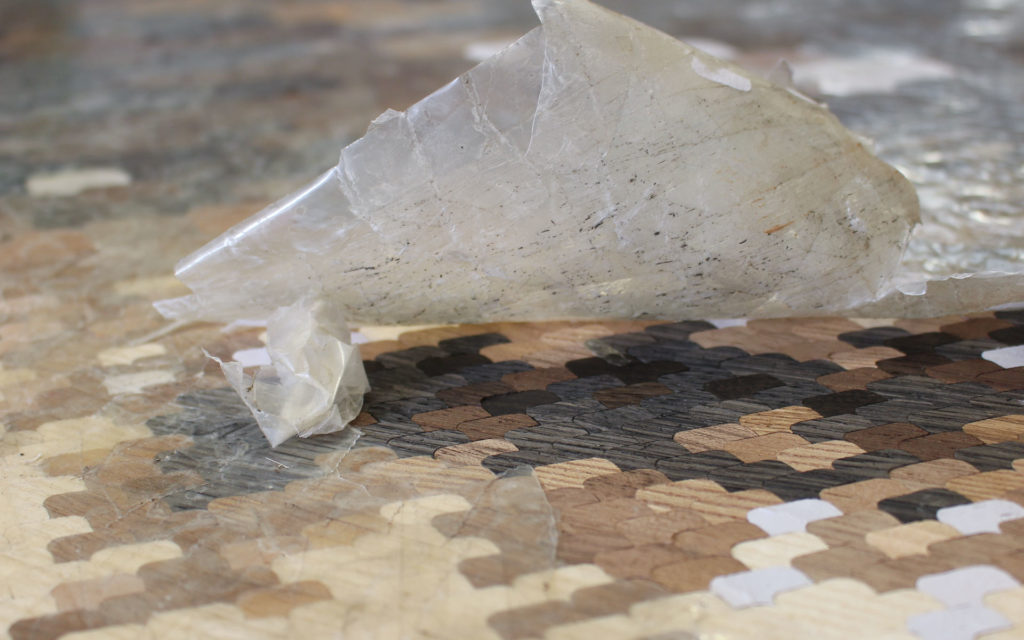 LA BELLE ENDORMIE : LA MARQUETERIE REVISITÉE
The La Belle Endormie : La Marqueterie Revisitée Collection brings a breath of fresh air and creativity to one of great traditions of French craftsmanship: marquetry.
Numerous types of precious wood are cut and assembled in an original way, depicting landscapes, animated shapes, abstract or figurative motifs.
The result is a surprisingly kinetic, contemporary vision of marquetry.
---
Other pieces of the collection :
LA BELLE ENDORMIE : LA MARQUETERIE REVISITÉE
---
---
Other collections
---