Light Fragments
Akari Unfolded Collection For The Noguchi Museum
YMER&MALTA / Nendo
2018
The challenge of this light installation was to find the perfect fade out effect of the inclusion block, trespassing the constraints of the delicacy of the acrylic.
The Light Fragments adapts the Akari principle – to bring natural light into living spaces – by reinterpreting the mystic duality of the moon and the sun.
This piece was presented at The Noguchi Museum in New York.
PMMA, Metal, LED
H.65 x L.200 x D.35 cm (set)
Limited edition of 12 pieces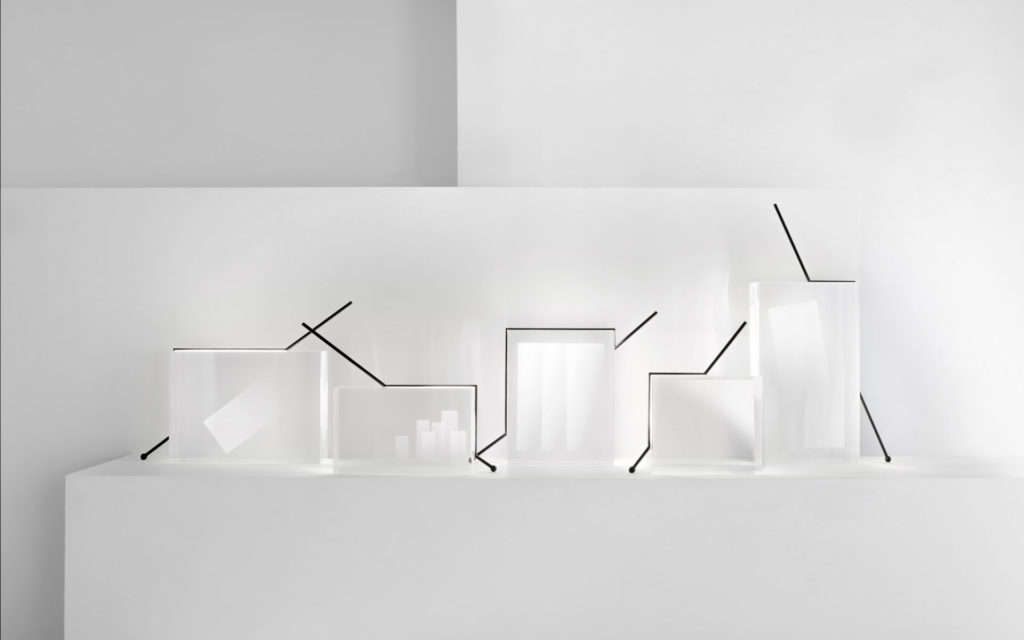 Light Fragments is from the collection :
---
---
Other pieces of the same type :
Lighting
---
---
Other typologies
---