Orbit
Marbre Poids Plume Collection
YMER&MALTA / A+A Cooren
2010
The Orbit lamps can be set to a number of positions, thanks to the balance it pulls off with its centre of gravity, the light can be oblique, or more vertical.
White marble from Carrara or black marble from Marquina
S: H.22 × L.20 cm
M: H.27,5 × L.25 cm
L: H.33 × L.30 cm
Limited edition of 12 pieces per colour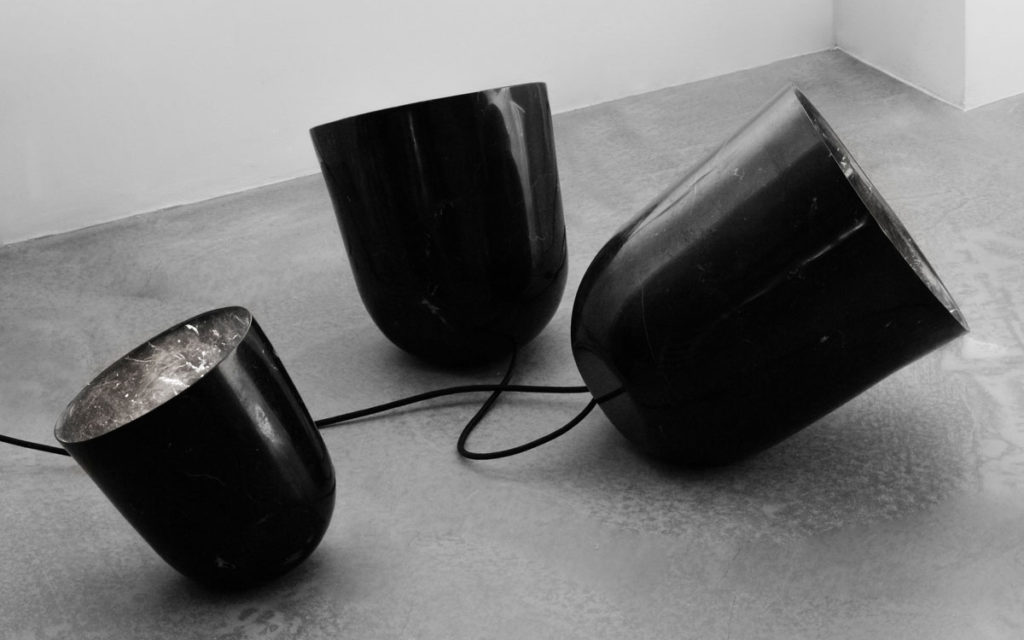 Orbit is from the collection :
---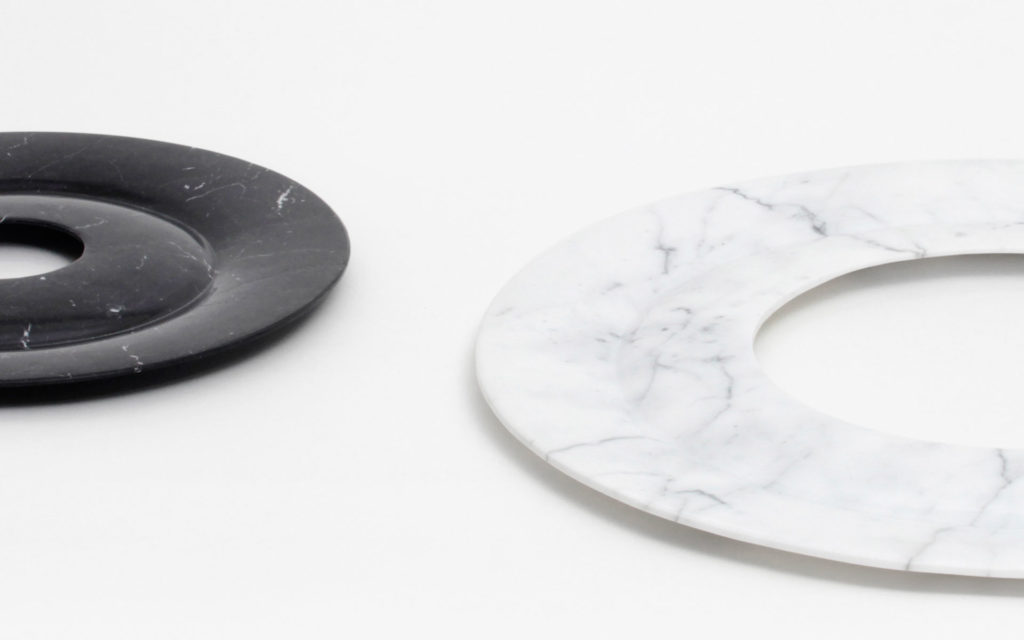 MARBRE POIDS PLUME
Marbre Poids Plume expresses the inconceivable, creating light objects made from marble.
Marble is ultra-resistant and, as a result, was refined to the extreme. Airy, sensual, light, delicate, it loses none of its density. Marbre Poids Plume proposes stark lines that surprise and move us.
A new poetic reality emanates from the pieces.
---
Other pieces of the collection :
MARBRE POIDS PLUME
---
---
Other collections
---