Galet
Akari Unfolded Collection For The Noguchi Museum
YMER&MALTA / Sylvain Rieu-Piquet
2018
Organic shapes that found their balance point, these light rocks are meticulously designed.
The Galet lamps are crafted with a unique technique developed by the YMER&MALTA Studio. To achieve the perfect texture and a seamless volume, each piece is individually made in an extensive process of layering sand, resin and fiberglass.
This piece was presented at The Noguchi Museum.
Resin, Sand, LED
XS: H.29 x L.22 x D.8 cm
S: H.40 x L.30 x D.11 cm
M: H.54 x L.40 x D.14 cm
L: H.68 x L.50 x D.17 cm
XL: H.82 x L.60 x D.20 cm
Numbered Edition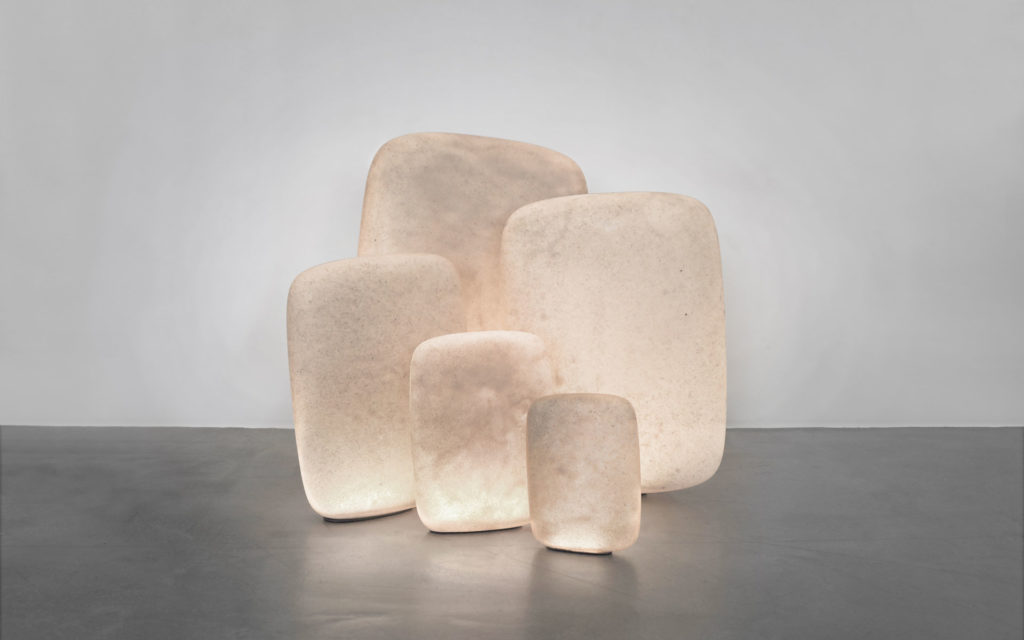 Galet is from the collection :
---
---
Other pieces of the same type :
Lighting
---
---
Other typologies
---