Plane Tree
La Belle Endormie : La Marqueterie Revisitée Collection
YMER&MALTA / Normal Studio
2014
Plane Tree is completely covered in marquetry that perfectly imitates the camouflage motif echoed in the hidden drawers on each side. Thousands of old wood veneers with the contrasting colours of unique wood species: green and grey swamp oak, white ebony, Macassar ebony, sycamore, pear, lemon.
Marquetry made from sycamore, Macassar ebony, pin oak, wenge
H.45 x L.45 x D.200 cm
Limited edition of 12 pieces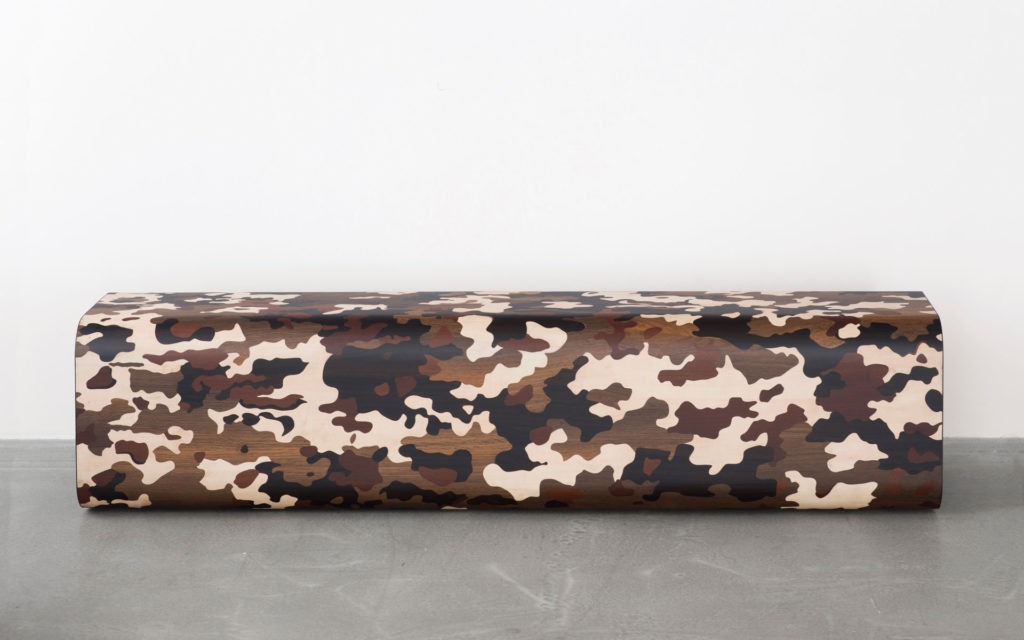 Plane Tree is from the collection :
---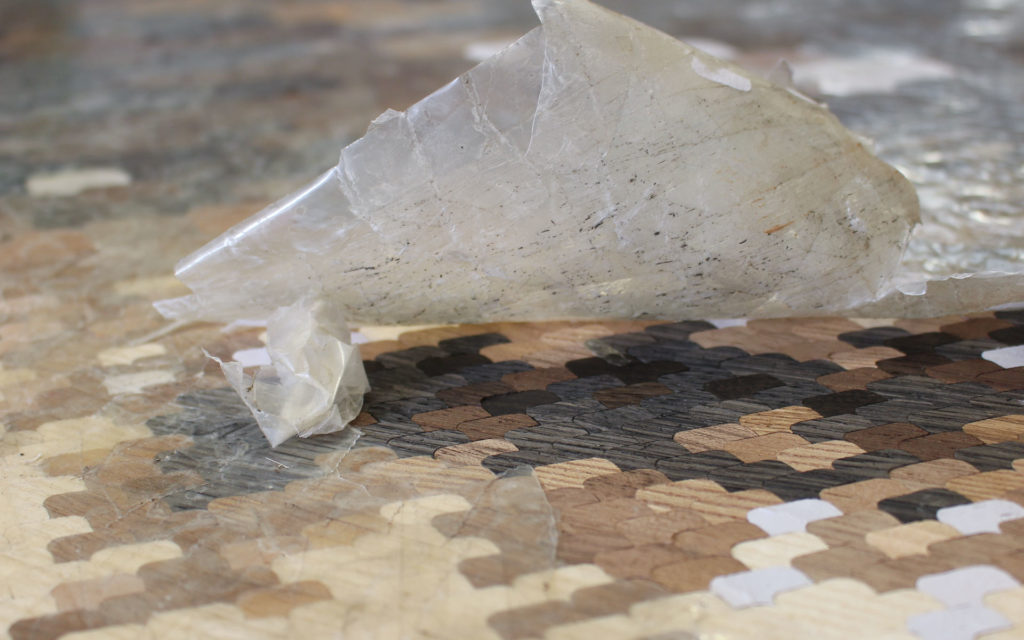 LA BELLE ENDORMIE : LA MARQUETERIE REVISITÉE
The La Belle Endormie : La Marqueterie Revisitée Collection brings a breath of fresh air and creativity to one of great traditions of French craftsmanship: marquetry.
Numerous types of precious wood are cut and assembled in an original way, depicting landscapes, animated shapes, abstract or figurative motifs.
The result is a surprisingly kinetic, contemporary vision of marquetry.
---
Other pieces of the collection :
LA BELLE ENDORMIE : LA MARQUETERIE REVISITÉE
---
---
Other collections
---