sofaScape
À Fleur de Peau Collection
YMER&MALTA / Benjamin Graindorge
2012
The sofaScape is a country, a landscape with mountainous relief. The sofaScape is an emotional domain with variations and shades.
A closed area of variable geometry, made of spaces, dips, densities adapts to each of our bodies and each of our moments. The astonishing architecture of this sculptural bench takes its rightful place in the space that welcomes it while opening a door to elsewhere.
This piece was presented at the Musée Quadrilatère in Beauvais, at the Musée des Arts Décoratifs, de la Faïence et de la Mode in Marseille.
Calfskin, natural or black oak
12 unique colour combinations made from 6 different leather shades
H.75 × L.250 × D.81 cm
Limited edition of 12 pieces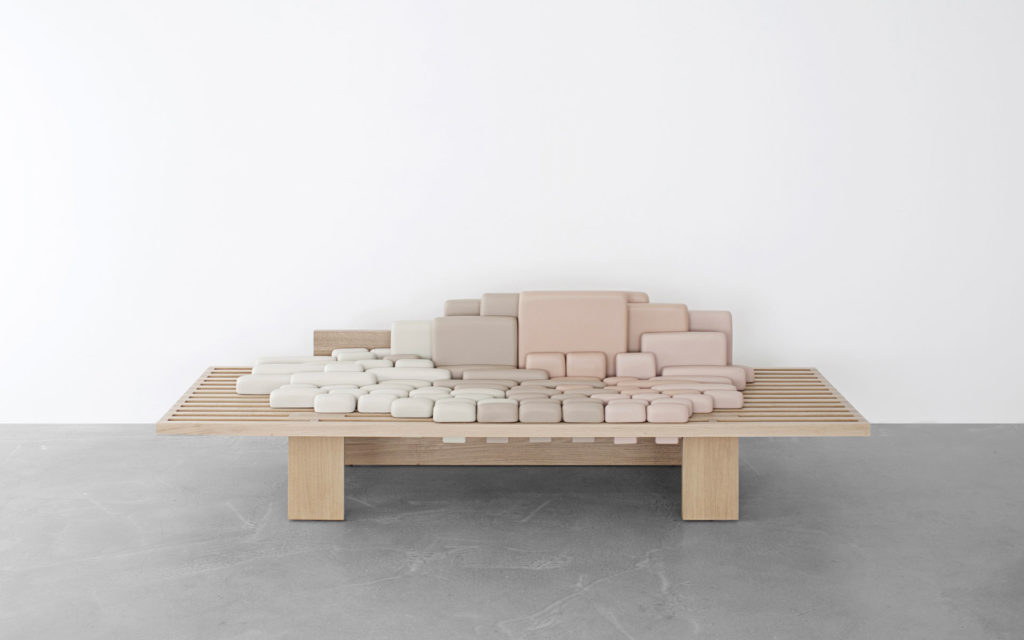 sofaScape is from the collection :
---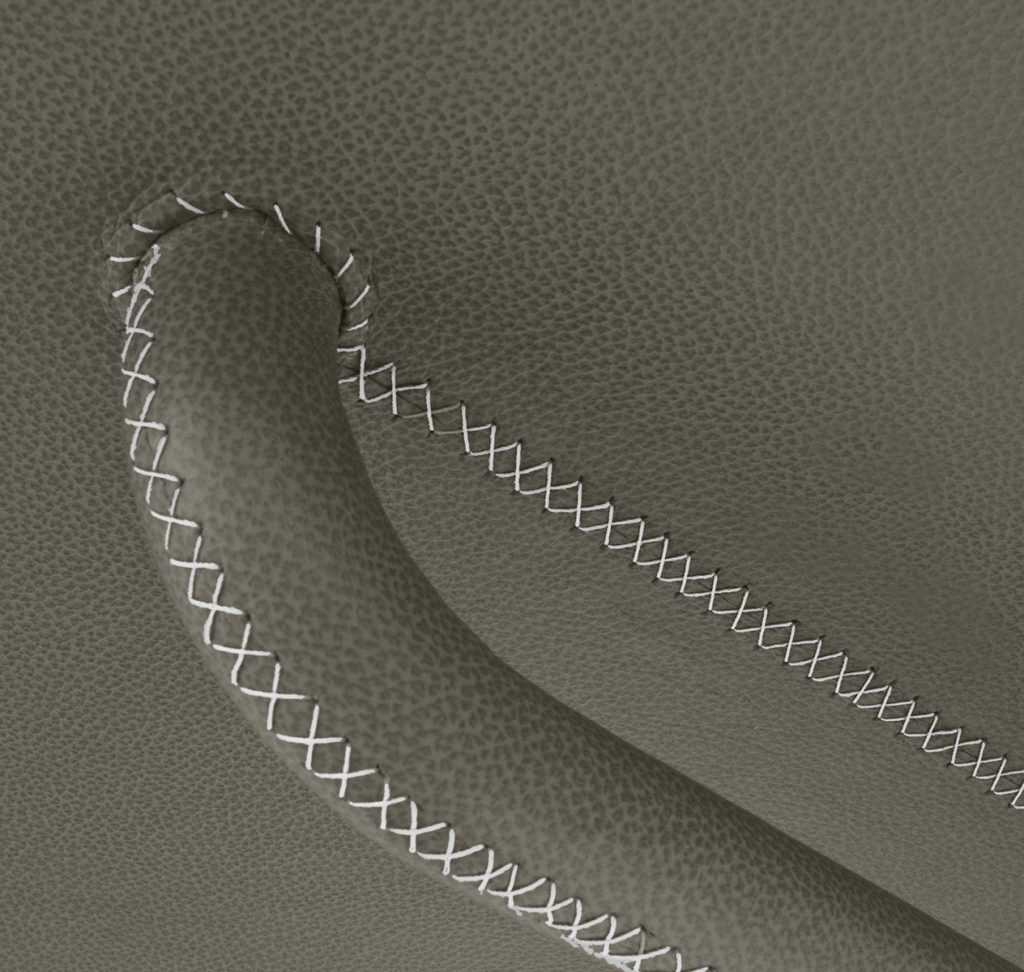 À FLEUR DE PEAU : LEATHER
À Fleur de Peau pays homage to a traditional and luxurious material. This collection freely explores the possibilities of leather, playing with feelings and contrasts, textures, colours, shapes, in both supple and stiff leathers.
Powerful and sensual leather sculptures fill the space, making it more open and freer.
---
Other pieces of the collection :
À FLEUR DE PEAU : LEATHER
---
---
Other collections
---